Walcom Kombat Testimonial
17 September 2020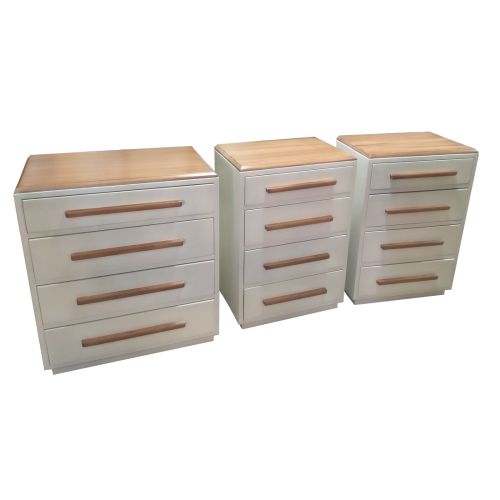 ---
"Nice, light, easy-to-use…"
John Clark is a rare talent. Literally. A cabinetmaker by trade, he began his apprenticeship in 1992. Today he says, there's not so many of them around.
Three years ago, when his long-time boss at Selborne Furniture in Blenheim, was looking to retire and sell, John and his partner Josephine Smith bought the business. It's gone from strength to strength since. "It's always busy, I've never had a slack time."
Described as a "true craftsman" in a recent glowing client review online, John's work includes both restoration and new furniture. "We do 'clears' even with new wood, and paint a lot too."
John says the industry, and people's tastes have changed a lot in the last ten years particularly with a trend towards fewer pieces of living room furniture more built-in cabinetry. "When I started, there was a lot of oak. Now, there're big lounges, large sofas and only maybe a coffee table or a side table for the TV. It's really minimalist."
Since lockdown, however, with more people concentrating on their home interiors, he says there's been a definite increase in demand for kitchen tables and chairs.
Even after over 25 years working with wood, for John, it has lost none of its attraction or sense of satisfaction. "I've still enjoy seeing a finished job go out the door and someone who is really happy with it."
When John bought the business, which includes a polish shop, he inherited four or five traditional metal spray guns and he said he initially had some reservations about shifting to a composite material. The Walcom Slim Kombat, spray gun however, has completely won him over. "I do like the new gun. You can use it for paint, or 'clears' which is what I need. It's nice and light and easy to use, and gives me a really good finish." Which to John is the most important thing of all.