Solvent Recycler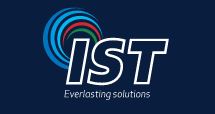 Italian designed and manufactured IST is a practical on-site solvent recycling system which we believe is the best there is. It's been Almax-exclusive and our preferred brand for over 12 years.
IST is the investment that will pay you back now and for generations to come. It'll protect your health, the environment, minimise waste and, of course, help look after your bottom-line.
A lot of businesses chose IST to save the substantial cost of having solvents carted away by specialist companies – a cost that's always going to go up, not down. As a bonus, at the end of the process, you get clean solvent to use again for thinning or cleaning.
IST systems range from small capacity (10L) to large (60L), so there's almost no-one who won't benefit. They're great for paint and panel shops and industrial sprayers right through to sandblasters. Essentially – anyone who uses solvents as part of their work.
Easy to use, the systems heat and distil, leaving the minimal contaminants in the handy waste bag and the recycled solvents ready to use again.
They're low maintenance and will last for years