Star Spray Gun Testimonial
05 November 2020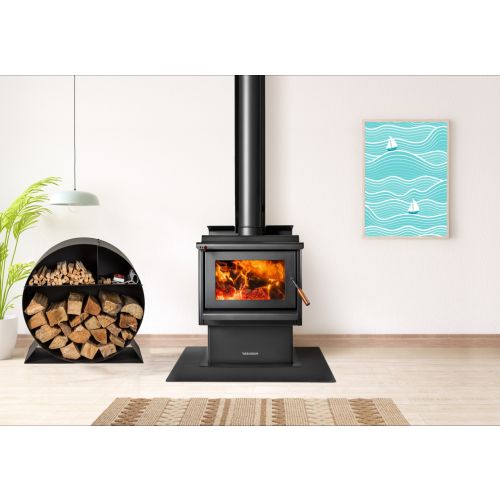 ---
"They're just awesome."
Harris Home Fires' Factory Manager Adrian Reid, has been in the sheet metal industry for 30 years and knows the business inside and out. He says he was drawn to it straight from school; "I love making stuff".
He's proud of what he does. And so is the company he works for.
Leading the way in the manufacture of wood stoves, Harris Home Fires have been handcrafting fires to exactingly high standards for Kiwi homes since 1887.
While they have a proud tradition, Adrian says the company has continued to innovate. It's that approach which has kept the business going "absolutely flat-out" with new, ultra-low emissions burners, especially, flying out the door and into new builds.
Adrian describes his job as; "looking after the guys building the wood stoves" through every stage of production including folding, welding and painting, all the way to packaging.
He says when he joined the team they were already using Star pressure pot guns for coating the wood burners, a meticulous task that demands very high levels of performance and precision. Star were the best guns that the company had tried, assessed across criteria including price, spare parts and, critically, finish. "They're a great product in general."
Harris Home Fires import specialist paint for the wood burners which is rated for high temperatures. Adrian says the Star guns deliver to the paint manufacturer's very stringent and detailed specifications which include required paint thickness and texture.
Typically three Star pressure pots will be operating at any one time at Harris Home Fires, along with smaller Star guns. "They're just awesome."
Adrian says he's also appreciated the knowledge, support and back-up of Almax. Reliable supply of parts optimises the lifetime performance of the guns and Almax has always delivered. "Maintaining gear is important" Adrian says. "If you look after it, it'll look after you."
"Almax are a great bunch of guys and they've been fantastic."