Edmonds Painting
02 July 2020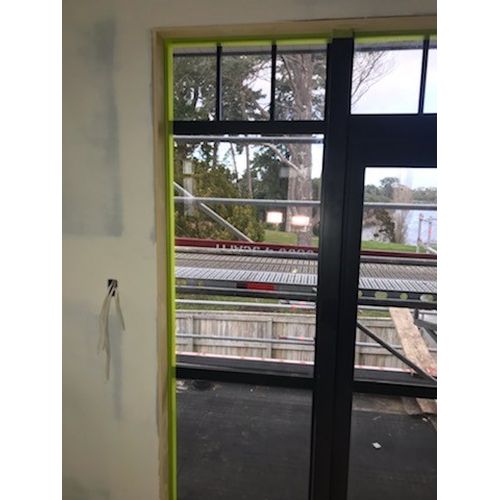 ---
"Pretty impressed"
Painting is in Jerome Tindle's blood. "My parents bought a painting business and I started working there in the holidays." After his OE, he completed his apprenticeship and now, 16 years later, he's the owner of Edmonds Painting in Whanganui.
Jerome has immersed himself in every facet of the business, including membrane roofing and wallpapering, and he reckons it's a good industry to be in. "Good people, good suppliers, good products…"
Always keen to share knowledge and to learn new skills and tips, ("that's how we get better at what we do") Jerome had heard a bit about CQ Razor Tape on social media. He said the old tape he had been using was; "probably more about cost and less about performance". "We thought we'd give Razor Tape a go and so far, so good! I'm pretty impressed."
"What we have found is it has really great adhesion, and tear strength which is nice. The 36mm option will also help save double-masking frames."
When we caught-up with Jerome he was just starting on a new build and was using CQ Razor Tape to mask aluminium joinery. As his business also does exterior plastering, Jerome says he'll be looking at a range of options where it'll come in handy.