Craig's Door Stacker Testimonial
31 August 2020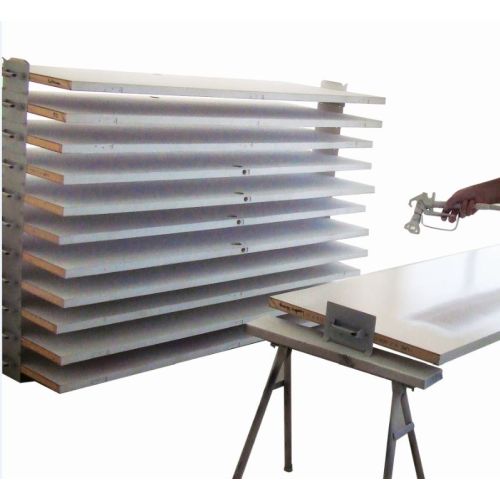 ---
"They're a time saver!"
Every day as Craig McIlroy drives to work through the Queenstown suburb of Millbrook, his route takes him past numerous homes he's painted. Craig says the satisfaction he's found in his job comes from the end result. "It's about looking back on what all the hard work has achieved." He says it would be hard to pick a favourite project from amongst those he's worked on. "There've been lots over the years!"
For the last 20 years Craig has had his own business in Queenstown, Craig McIlroy Painters and Decorators, with a skilled team specialising in high-end residential and small-scale commercial properties.
Finish is something Craig is especially particular about. That's what led him, a couple of years ago, to CQ door stackers.
The system was recommended and sold by Southern Plaster Supplies a company Craig deals with regularly.
Craig says the stackers are a real time saver on-site, especially with a house-lot of doors all requiring three, perfect coats. The stackers' lie-flat surface allows a better finish and also saves space. "You just set them up in one room and away you go."